Who the Hell is Devin Rae?
Singer, songwriter, multi-instrumentalist, composer, and producer, Devin Rae entered the music scene in 2013 with the release of her self-produced debut album, Middle Of Nowhere. Over the past seven years, she has honed her writing and producing skills while navigating the many twists and turns of life, and her evolution is reflected in her most recent EP New Tattoos.
"I'm really excited about this record. Middle of Nowhere was a project where I broke through a barrier within myself and began to believe in myself as an artist. The two singles I've released since then, and my acoustic EP, Evolution are where I feel like I broke through big time with my songwriting, and now I'm breaking through as a producer with New Tattoos. I feel like I finally found my sound, and I am really proud of how far I've come over the years."
New Tattoos is a stark contrast to Middle of Nowhere. Where the latter is a cowboy/western themed body of work, New Tattoos boasts an Alternative Rock vibe. With each passing song, vivid lyrical imagery launches the listener into a new adventure and one feels as though they have taken the ride right alongside the 30 year-old artist. Influences of classic and punk rock - with a splash of rap in the mix - carry listeners through a dynamic musical experience, yet Devin's country roots shine through in the lyrics. Her vocals spout raw authenticity, and tastefully arranged instrumentals wrap Devin Rae's honest, real-life experiences up in a tight little package that you'll want to open again and again.
When asked about the massive transformation in creativity, Devin Rae had this to say - "I'm kind of the weirdest version of emo, punk rock, and cowboy you'll ever meet. I classically trained in violin starting when I was four, and piano when I was six. As a kid I was jamming with my dad to classics like Van Halen, Def Leppard and ZZ Top. Around the same time I remember getting my first cassette tape and it was Leann Rimes and all I could think about is how I wanted to sing like her. As I got into my early teens I really got into artists like Linkin Park, Good Charlotte, and Eminem, and That's when I decided I wanted to get into music as a career. And then in high school, I found artists like Brenn Hill, Chris Ledoux, George Strait and Shedaisy, and my inner songwriter really woke up. So I picked up a guitar and started writing, and the whole thing started to come together. Over the past couple of years I realized I've been chasing down a version of myself I thought I was, but I've been ignoring aspects of myself that make me who I actually am. This new record reflects creatively what I have cultivated within myself as I have healed and come home to myself.  It's been a long road to get to this point, with a ton of failures, but I finally I feel like I am successful as a writer and producer, and really in life as a whole. I've figured out how NOT to do things, in a myriad of ways. I appreciate every single person that ever influenced me creatively and personally, and whatever it is inside me that kept screaming at me not to give up."
New Tattoos reflects perfectly that "never back down" mentality. Not only was the album written, recorded, and fully produced by Devin Rae, herself, it was released on her own d-R Trailing Star Productions label. Her lyrics, although simple and conversational, rouse the senses while conveying honest, straight-forward messages; and the listener can feel the genuine emotion with which each song was born. Amongst the rise of negativity that seems to be encompassing the world, these days, this album is a breath of fresh air. It is overflowing with originality and will leave you with the feeling that everything will work out - that life is good.
Special Thanks... I need to give a shout-out to all of my friends and family who have stood by me and cheered me on over the years. Everyone that has influenced me has been a key player in helping me realize who I really am and boldly step into the best version of myself. There are too many of you to name here, but you all know who you are and I love and appreciate each and every one of you. 
 
For NEW TATTOOS specifically, thank you to Steve Phillips with Phist-Productions for your unmatched mastering skills. You always bring my songs to life in a whole new dimension. Thank you to Mysta Tamiaj for gracing "Love Yourself" with your creative genius, and your never-ending, elevating words of wisdom. You pushed me through a barrier that I didn't  think I would get through, when I was ready to give up on the whole damn thing.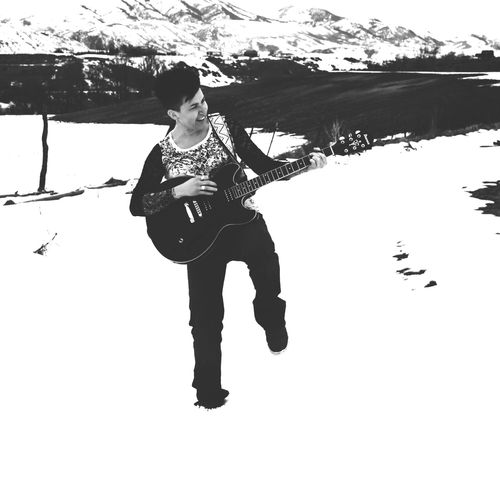 Thank you for listening to my music, and supporting me in my creativity! I love evolving with every new song, and sharing it all with you. Much love to you. -Devin Rae
Enter the amount you wish to donate